Are you ready to get your business off the ground?
Are you ready to SOAR? Not just a little bit, but A LOT a bit?

Are you ready to take aligned action from a true authentic place?

Are you ready to know what business systems are the best for YOUR unique work style?

Are you ready to re-write those beliefs that keep coming up and feel like are always in the back of your mind?

Are you ready to have a plan that actually makes sense for YOU as a creative?
Well, my dear, sweet soul — you are in the right place.
What does the Intuitive Business Intensive look like?
This is a six week intensive for the creative business owner who is ready for a business that is a TRUE reflection of their purpose and desire — no cookie-cutter funnels, or one-size-fits-all strategies.
This is you.
Your purpose.
Your strategy.
This is your launching point.
Week 1: Your Vision - We create the 30 day, 6 month and 5 year vision for where you want to take your business. This is the time we spend to CREATE your next level. We hone in on YOUR MESSAGE, your value and what you want to create in the world.
Week 2. Your Blueprint - We look at your Human Design, your Myers-Briggs and your Enneagram. Because we want to understand the HOW you personally work best. Your how is going to look so very different from every other person in the world!
Week 3: Your Action - By week 3, you have your plan in place, and now is the time we get to talk about any of those pesky fears, limiting beliefs or breakdowns you're having. Yes, they happen — yes, we get to work through them. :)
Week 4: Your Implementation - This week is an implementation week. You have access to Elissa for copy writing, website strategy, embodiment training. By week four, we're humming — and we're started planning some fun — so this is your week to have HELP.
Week 5: Your Systems - This week we talk about the systems you need in place when running a business specifically for you. We talk marketing strategy, message. This is the time we really get our hands dirty and start to play! Visibility blocks, money blocks, be gone — this is the week get out there and clear the way.
Week 6: Your Sustained Plan - Week 5 is the wrap up. We go through the ways to SUSTAIN growth in your BEING (thus your business).

The Details:
Six Weekly Calls, recorded and uploaded to Client Portal.

Client Portal - access to notes, recorded calls

Access to Elissa via Voxer (24 hour reply commitment)

Business launch support, up to 10 hours of tactical guidance (some examples of this in the past: website copy, email marketing copy, branding feedback, facebook ad creation, event strategy, automation software recommendations.)

Access to Elissa's network of resources (Virtual Assistants, Web developers, Contractors, etc.)

Access to any and all programs Elissa launches (Ultimate Wardrobe Reset, etc.)

AND SO MUCH MAGICAL FUN!!!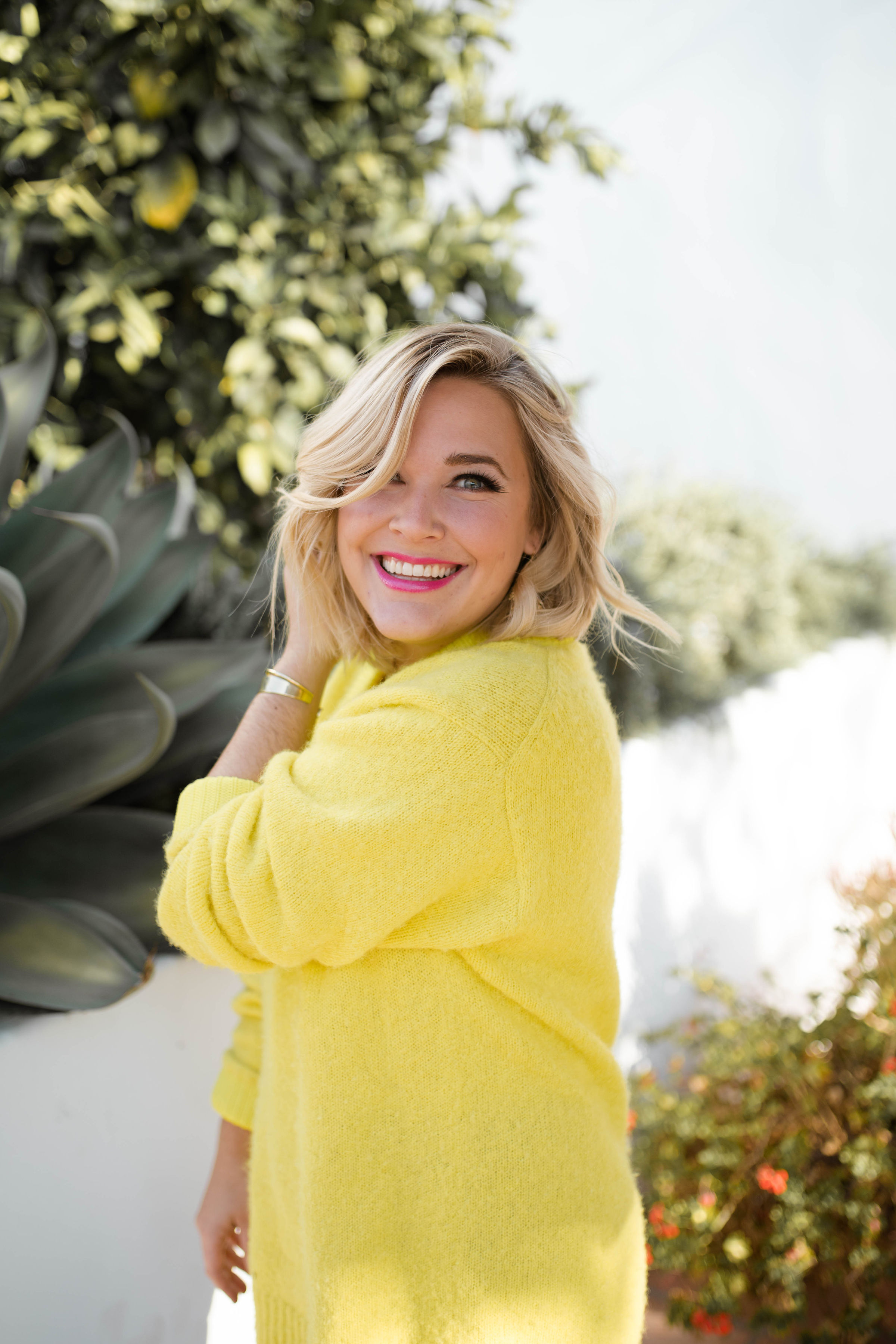 The truth is, I never set out to be a coach…I just started businesses as a creative.
And if you know creatives, you know that we are a special breed. ;)
We don't like rigidity, we're a bit more fluid and intuitive. We have a special skillset and we need to be free to harness is fully — that's where I come in.
I believe whole-heartedly that every human has the right tools to be successful, it's just about KNOWING yourself to know where you excel and where you provide value.
Over the years, I have build a real estate portfolio worth just over $2 million, I run a successful styling company, Styled by E., I built a styling school, and am in the process of building a styling software company.
All of this I attribute to mindset, clearing the blocks, knowing myself (strengths and weaknesses) and learning to trust myself.
My coaching style is very question based: My main goal is for YOU to get to the root of your hearts desires so you can soar.